Hyundai Rotem won the 150.8B KRW ($13.5M USD) bid for Egypt's Cairo subway line. Accordingly, the company will supply all the vehicles for the subway line.
Hyundai Rotem (CEO Yoo Yoo-chul) announced on the 2nd that it is contracted to deliver and maintain 48 trains on Cairo Line 2 by 2021 for Egypt's Ministry of Transportation.
Hyundai Rotem won 180 orders for Cairo Line 1 in 2012 and 256 for Cairo Line 3 in 2017. All shipments for Line 3 are expected to be completed by 2025.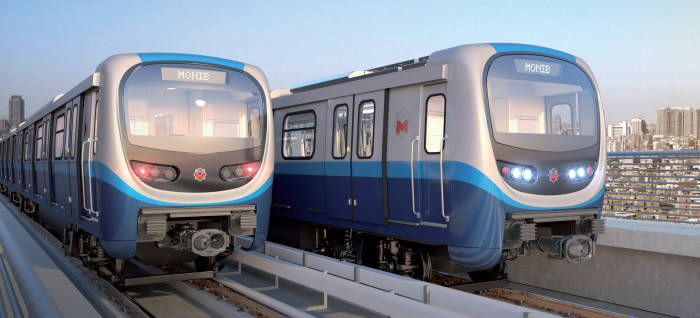 By winning the bid, Hyundai Rotem will supply vehicles to all subway lines in Cairo (Lines 1, 2, 3). Based Egypt's satisfaction with the Korean company, it is expected to win additional orders in the future.
"We have successfully carried out the Cairo Line 1 and 3 subway business and were able to win the bid as a result of favorable reviews from local authorities. We will do our best to fulfill customer satisfaction by supplying high-quality vehicles and win additional contracts."

Hyundai Rotem