LetinAR (CEO Kim Jae-hyuk) company that develops optical systems for augmented reality for smart glasses attracted an additional $1.7M USD (2B KRW) investment from KB Investment. Previously, Retinal attracted $3.5M USD (4 billion won) in investment from Kakao and Naver in August last year.
The accumulated investment is $5.3M USD (6B KRW).
Augmented reality glasses, which was once expected to replace smartphones since Google Glass in 2013, has yet to be commercialized despite the participation of global companies such as Google, Microsoft, and Apple.
This is because no technology has been developed that can make displays with a resolution that is comparable to smartphones with sufficient curved and compact viewing angles.
LetinAR solved this technical challenge with its own developed pin-mirror technology. LetinAR's Pin Mirror Optical solution is a technology that applies the principle of pinhole cameras to micro-mirrors, and is evaluated as a benefit for its small volume, wide viewing angle, high mass-production, and accurate color representation compared to existing products. LetinAR participated in the last CES 2019 to demonstrate the latest pin mirror demonstrations, which maximized the above advantages of more than 80 degrees of viewing.
"With the investment we received from KB Investment, which is under Korea's No. 1 KB Financial Group, we have laid the foundation to accelerate cooperation with global companies in earnest. In particular, the fact that CEO Kim Jong-pil decided to use the LetinAR as one of the first investment targets since the establishment of the KB Venture Investment is meaningful as he showed more confidence in the LetinAR's future than the investment of $1.7M USD (2 billion won)."

Kim Jae-hyuk, CEO of LetinAR
"Google and Microsoft are also expected to play an important role in leading the third visual revolution in the next five years by working with global companies."

Lee Ji-ae, director of KB Investments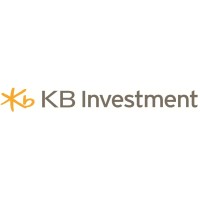 What's your thoughts?
+1
+1
+1
+1
+1
+1
+1