Naver made an announcement on the 25th that it will provide Japanese keyboards through update of Android version of AI (Artificial Intelligence) keyboard application. Japanese keyboard was applied to iOS version in September of last year.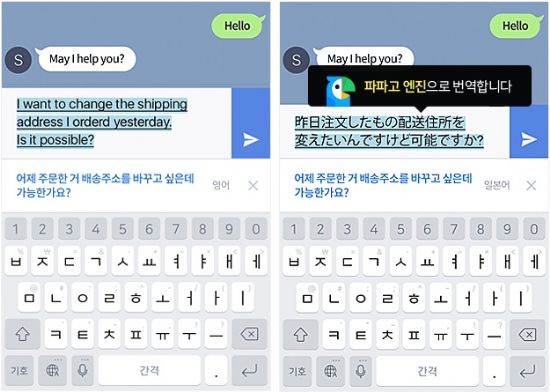 Naver considers that it has many needs to enter Japanese directly in addition to Papago-based real-time translation functions as its users are constantly exposed to Japanese in their daily lives such as shopping directly in japan online malls or traveling in Japan. On the Smartboard, two types of Japanese keyboards are available. QWERTY (the same arrangement as the keyboard for PC, the same arrangement as the keyboard for the Roman alphabet to convert to Japanese) and 12 keys (the standard layout for the keyboard for Japanese mobile phones with the first letter of each line, based on Naver's voice recognition technology).
Naver has also intuitively improved its setup screen so that it can more easily manage various functions and designs of its smartboard. Naver will also held events to celebrate the application of Japanese keyboards from the 28th of this month to the 10th of next month. If people share the news of the application to their acquaintances through the official post of Naver's Smartboard and Facebook, or if they certify the use of the Android version of Japanese keyboard, they will receive various prizes through a lottery.
"Naver plans to strengthen its basic input function so that users can conveniently use its Smartboard in a variety of situations,"

Kang Kyung-yoon, leader of Naver's Smartboard.
What's your thoughts?
+1
+1
+1
+1
+1
+1
+1