Born2Global Center (Director of Center Kim Jong-kap) announced on the 30th that its member company SecuLetter (CEO Lim Cha-sung) has attracted $0.8M USD (1B KRW in investment from Woori Bank.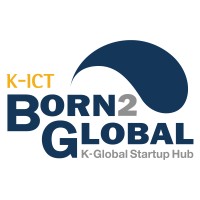 Woori Bank has often directly invested in companies with high growth potential that will lead the fourth industry in 2018. Woori Bank decided to invest in the fund by selecting a SecuLetter out of 250 companies that participated in the bidding and buying shares directly. As of now, accumulated investment of SecuLetter is worth $2.6M USD (3 billion KRW). In 2016, SecuLetter has attracted $1.7M USD (2B KRW) from Korea Investment Partners and UTC Investment.
"The Center for Innovation and Growth, which consists of about 40 experts in technology evaluation and industry analysis, evaluated the information security technology of the SecuLetter and decided on the investment. As the bank invested directly, we will provide full support for the SecuLetter to go to the IPO."

Woori Bank
SecuLetter is a company that has a technology that uses its own reverse engineering diagnostic technology to detect and analyze harmful codes that are introduced into non-executable files such as documents. Recently, it was listed on the 'Best Information Protection Technology Product' that was designated by the Ministry of Science and Technology and the Korea Internet Development Agency. It received benefits such as designation form of Ministry of Science and Technology, designation mark, funding for R&D, and linking businesses that support startups. This is the first time that a venture company that developed innovative technologies in information protection has been designated.
"We are proud that Woori bank became a shareholder by acquiring its stake in SecuLetter. This investment will not only contribute directly to Woori bank's information security, but will further help us introduce our own solutions to the whole financial sector."

Lim Cha-seong, CEO of SecuLetter.
"We expect that after attracting investment, we will be able to enter the global market and expand our market based on capital. As we have demonstrated our technological prowess in the financial sector and the government, we will be able to demonstrate our competitive edge in the industry through innovation of new technologies in the information protection industry."

Kim Jong-kap, Director of Center for Born2Global.