South Korea and Qatar are planning to expand cooperation fields from energy and construction to transportation, infrastructure, health, medical, smart farms, and smart grids. South Korea is looking for opportunities to participate in additional 60 LNG ship project ordered by Qatar.
Moon Jae-in president on 28th has signed an MOU with Tamim Al less the King (Tamim) after having a summit conference, hold a signing ceremony. The two leaders assessed their progress since they declared a "all-out partnership" in March 2007, and agreed to expand cooperation in various fields. They exchanged seven MOUs such as Smart Farm, land transport, fisheries and aquaculture, mutual approval of maritime license, education and training, Smart Grid, and port cooperation.
President Moon proposed that cooperation in the existing energy sector, based on the introduction of natural liquefied gas (LNG), be carried out in new industries such as smart grids, which the Korean government is focusing on. Mr. Moon hoped to expand Korean companies' participation in the "Vision 2030" project pushed by the Qatar government. Vision 2030 is a national vision that includes a blueprint for the future of the Qatar government to leap forward to become an advanced country by 2030. It included four goals: human resources development (education, health, and employment), social welfare (education, social structure improvement, international cooperation), economic development (e.g. oil fields, gas development, and economic diversification), and environmental development (response to urban development).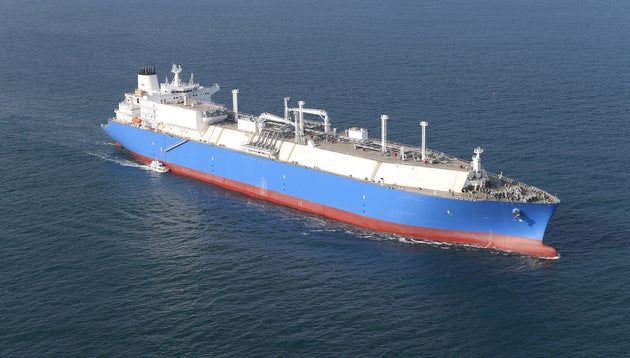 Qatar announced on the same day that it has plans to place additional orders for 60 LNG carriers.
"We recently sent a delegation of oil tanker companies to Korea to investigate the introduction of LNG carriers. As Korea has a lot of experience in winning orders and is well-known in technology, we expect good cooperation to introduce LNG ships in the future."

Energy Minister Tadan bin Sherida
"Most of Qatar's 50 LNG ships were manufactured and delivered by Korea's three largest shipbuilders. Korea will have advantage on winning additional 60 ships."

Jeong Seong-rip, chairman of Daewoo Shipbuilding & Marine Engineering, who attended the official luncheon
Mr. Moon asked for cooperation to help Korean companies participate in large-scale projects such as expanding Hamad International Airport and extending the Doha Metro Green Line. In addition, the company also requested attention from some Korean companies that are having difficulties in consulting with Qatar's ordering partners. King Tamim said he would evaluate Korean companies' experience in construction and technology and pay attention to the difficulties some Korean companies face.
In addition, the two leaders expected the 2022 Qatar World Cup to be held for the first time in the Middle East.
"I hope this visit will further develop bilateral relations and enhance cooperation on the international stage,"

President Moon