Samsung Electronics' budget smartphone, Galaxy M series, which released for the first time in India, was an instant success.
According to Samsung Electronics, the first sales of the Galaxy M10 and M20 started on Amazon's India website at 12:00 p.m. on the 5th (local time). The sale was a flash. The phones sold out in just three minutes. Although Samsung Electronics did not disclose the amount in sales, Amazon India's first-day sales record is the highest ever.
The Galaxy M series was released last year to regain the top spot in the Indian smartphone market. For the first time, Samsung Electronics chose the Notch Design, which has its upper front center dented. M20 is equipped with 8MP front camera and 13MP rear dual camera. Battery capacity is 5000mAh, which is 1,000mAh more than Galaxy Note 9 (4000mAh). It also added a function to recognize faces and fingerprints.
Although its design and performance have improved compared to current low and medium-priced Galaxy J series, it maintained its price around $100 (100,000 KRW). In India, it is exclusively sold on the homepage of Amazon and Samsung Electronics.
Second sales will start on the 7th. According to a market research company called Counterpoint Research, Xiaomi surpassed Samsung Electronics (24%) in Indian Smartphone markets last year with 28% market share for the first time.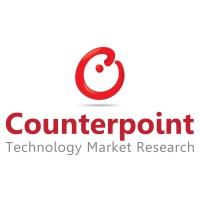 Samsung is also going to introduce M series in Indonesia, the United Arab Emirates, and Russia this month. Release date in South Korea has not been decided yet.
What's your thoughts?
+1
+1
+1
+1
+1
+1
+1